May - June 2012
Anniversary Baby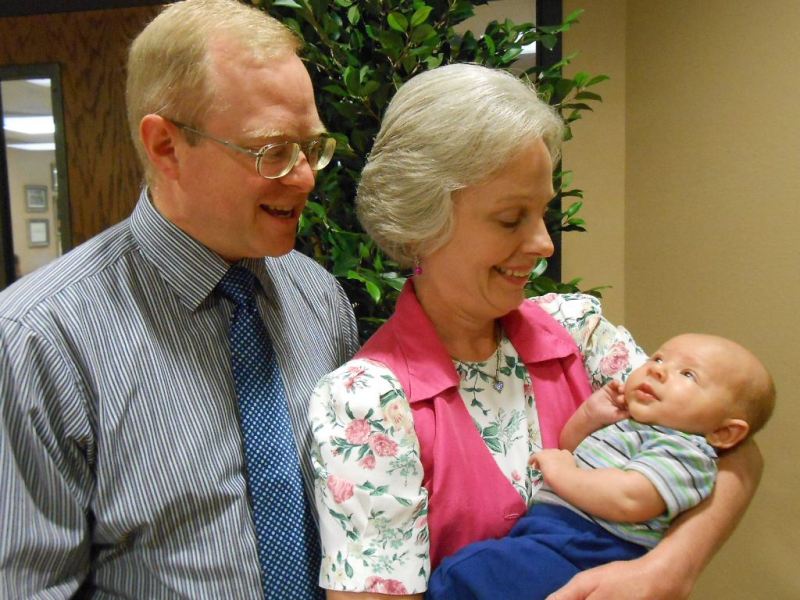 On June 12, (our 30th wedding anniversary) our son, Alan, and his wife, Jessica, gave us a wonderful gift. Their son, Blake Theodore, was born on that day at 7:59 am, and he weighed 8 pounds. We are very pleased with our grandson. We praise the Lord that we were able to be in the states to meet him on his first day!
Our furlough has been a very good one so far. We visited churches in Iowa, Illinois, Indiana, Texas, Tennessee, South Carolina, and Michigan. If you would like for us to visit your church, we still have a few open dates before we go back on October 1. We would be happy to come.
With this letter, I am enclosing a copy of our furlough report DVD video presentation, and a few of our new prayer cards. If you would like to have more, I will be glad to send you as many as you need.
Special need: Evangelist Bryan Sharp has asked me to join him for a 10-day trip to Israel in February 2013. He has had a remarkably effective ministry in Israel for several years. He tells me that he really needs someone in his group who can speak Russian. Many Jews came to Israel from the former Soviet Union. About 20% of all Israelis speak Russian. I have been invited to preach in a Russian speaking Baptist church while I am there. I need to raise $3500 for this project. Would you consider making a one-time gift? Send it to: BIMI, P.O. Box 9215, Chattanooga, TN 37412. Designate it for "Ossewaarde - Project Israel".
In the service of the King,
Don Ossewaarde