August 22, 2016 - Ruth goes to America
We made reservations for Ruth to return to America on Monday, August 22. Can you imagine what it would be like to have to put everything you want to keep into a few crates after living in the same place for 14 years? Ruth had just a few days notice to choose which of all her earthly belongings she could keep in two plastic totes and a small suitcase. I have been running all week on little sleep trying to help her get ready to go. She was great and I am proud of her.
Ruth and I left late Sunday night to take her to the airport in Moscow. We did not have any services this week, and maybe will not have them any more at all. Ruth and I made the rounds to many of the people this week. There were many tears and sad farewells as they hugged her and said goodbye. One lady was crying so much, that it really touched my heart. I told her, "It would be a sad thing if we were to leave here and nobody cried."
We arrived at the airport plenty early. We had a small steak with grilled vegetables for breakfast at one of our favorite Moscow restaurants in the airport. Ruth's flight schedule would take nearly 17 hours, including a 5 hour layover in Warsaw, Poland. We thought it was interesting that she would be flying on one of the few 787 dreamliners to be used by a European airline. That plane is supposed to provide a much more comfortable flight, but a ten hour flight across the Atlantic in economy class is not a joyous experience on any plane.
Ruth had a phone signal while she was in Warsaw, so we were able to talk during the layover. She had no problem making her flight connection, and she was on her way to America. Perhaps this will be her last trip home after 17 years on the mission field in Ukraine and Russia. She arrived safely, and was met at the airport by our two daughters. They sent me a "selfie" picture, and I couldn't believe how exhausted she looked. She didn't look that way when we said goodbye in Moscow. She has been through a lot.
I sent the news of her safe arrival to our people in Oryol. One lady wrote back, "Thank you very much for writing to us. It's good that all is well with Ruth. Be strong. We are all praying for you. Yesterday we went to the church yard and we picked the last of the plums. We cried. :(((((("
She sent this picture.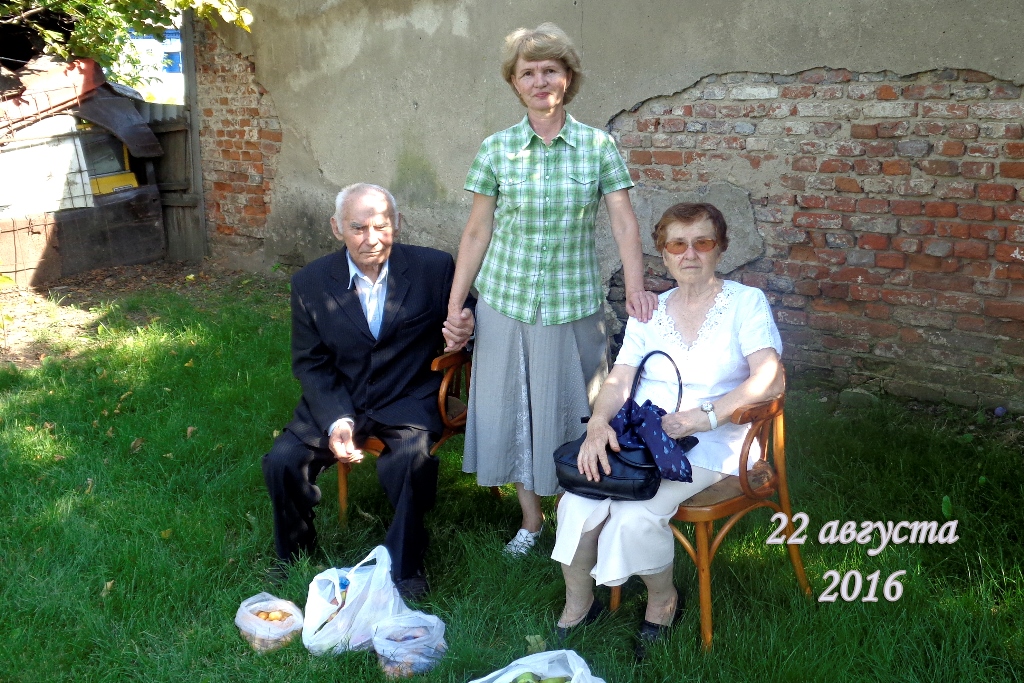 --gathering plums--
It is so unfair and cruel that these people have been deprived by their own government of their place of worship and an activity that gives them so much joy. Think about this the next time you go to church. Do you take it for granted? Don't believe that it could never happen in America. One day they can pass a law to fight terrorism, and the next day they could use that law to take away your constitutional rights.
Look at this picture.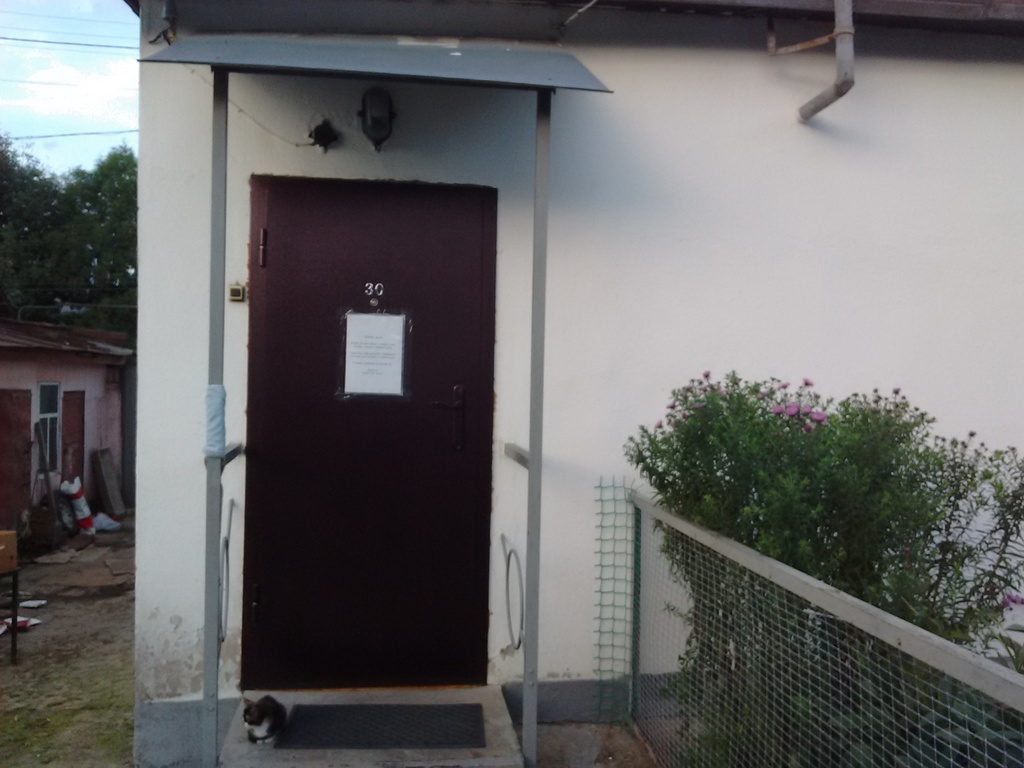 --a locked door--
It is the door to our church house. In the last ten years, hundreds of people have passed through this door to hear the good news of the Gospel. A few of them trusted Jesus Christ as their Savior. Their lives were changed for eternity. Now the door is locked on Sunday.
I taped a notice to the door that says, "Dear friends! Until further notice, there will be no meetings here. There is an official allegation that these activities are illegal. Sorry for the inconvenience. Donald"

--note on the door--
Imagine how you would feel if you came to your church next Sunday and found it locked, with a note like this from your pastor on the door.
Pray for the dear people of Oryol, Russia