We had a lovely Christmas day! First, we opened all the presents that had been collecting under the tree. Then we went to the local children's hospital at noon to give gifts and tell the Christmas story. We had our Christmas dinner at the "Jolly Roger" restaurant!
Family Christmas
We had our celebration early in the morning.

White Christmas
This winter had been warm so far. The view from our window shows we had just enough snow to cover the ground.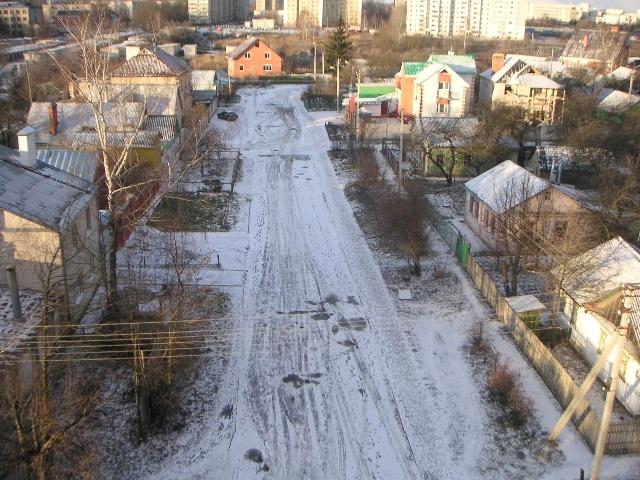 Opening presents
April is our elf. The Russian version is called "Sne-goor-otch-ka" - the snow maiden. She wears blue instead of red.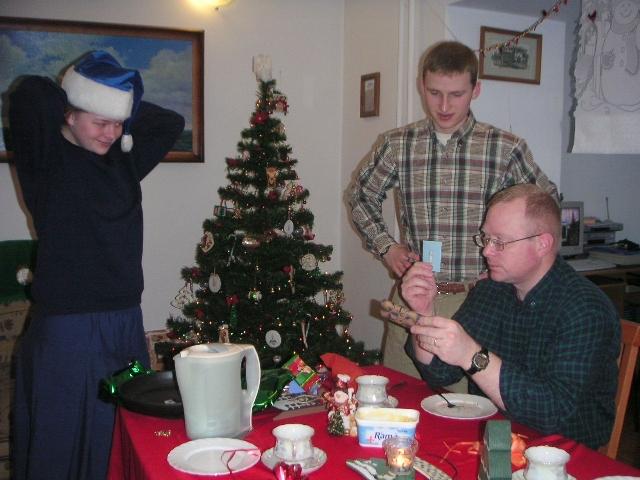 Treasure from America!
Beef jerky is nearly impossible to find in Russia.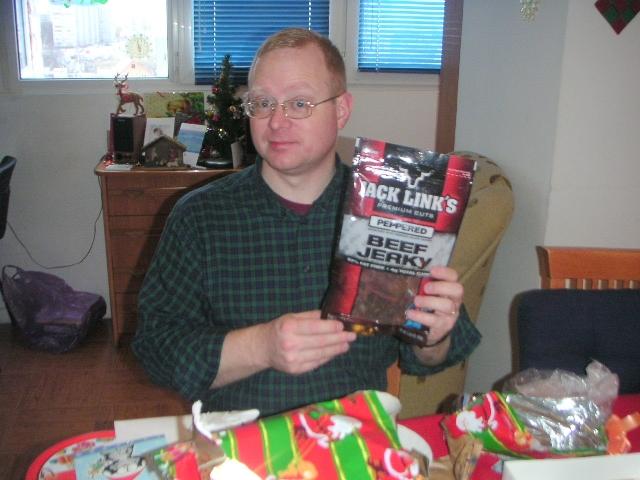 Mine!
A rare moment of conflict as Alan and April claim a share of the beef jerky.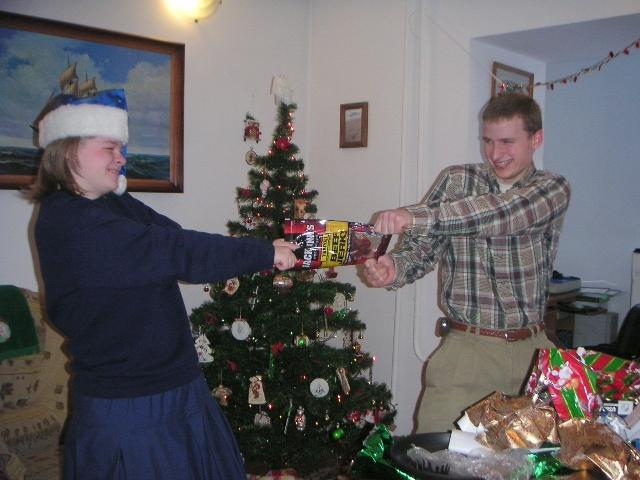 Children's hospital
A doctor friend made it possible for us to visit the children's hospital at noon on Christmas day.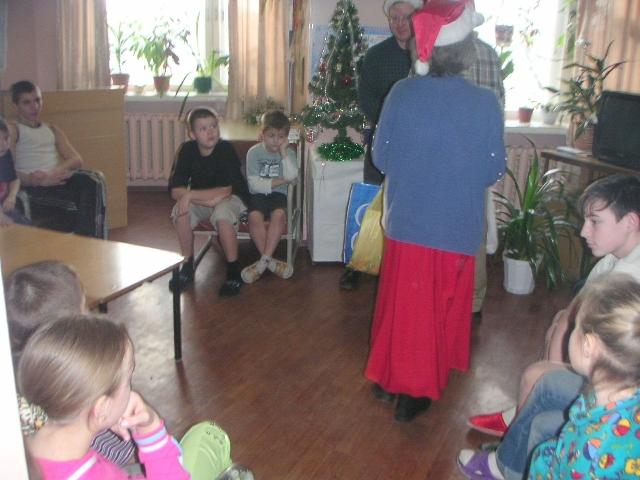 Sick on Christmas day
Here are some of about 25 children that met with us.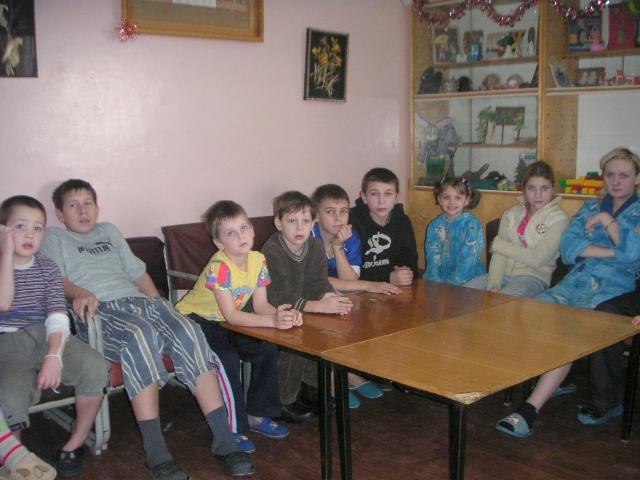 Ho Ho Ho
Alan helps distribute Christmas gifts.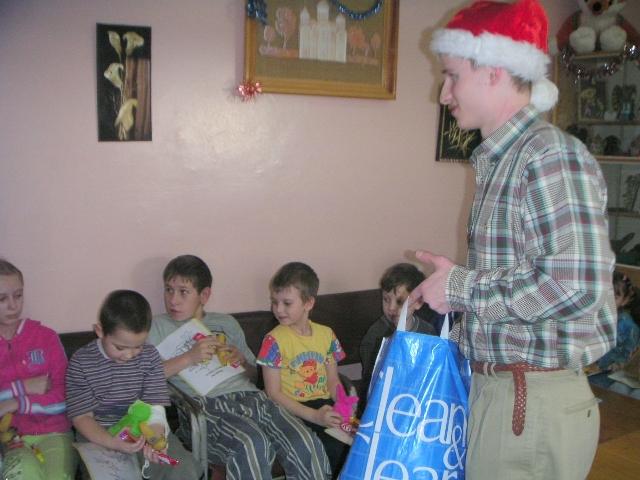 Santa's helper
Each child was given a coloring book of the Christmas story, some crayons, fruit, candy, and a small toy.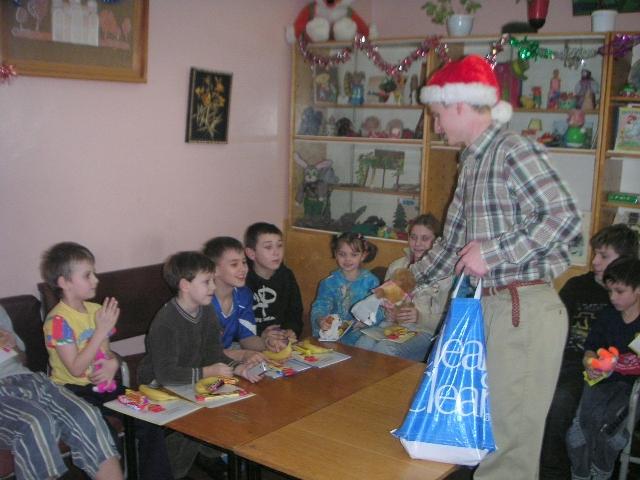 Happy faces
It was fun to open our gifts in the morning, but I think we had more fun watching these kids get their presents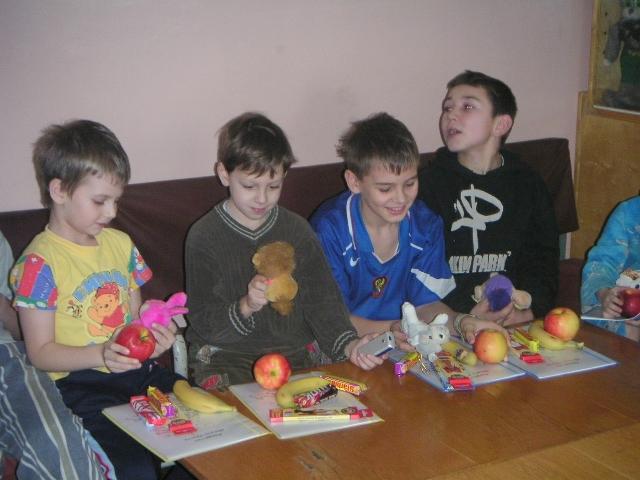 Christmas joy
Russians do not usually celebrate Christmas, so this was an unexpected treat for them.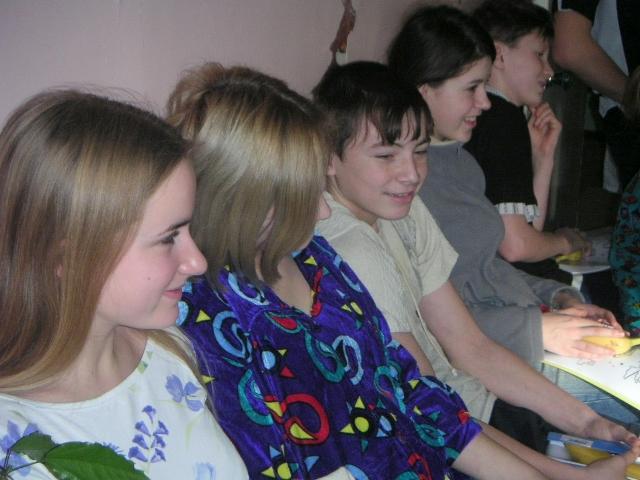 The doctor
This surgeon made the arrangements so we could visit the hospital.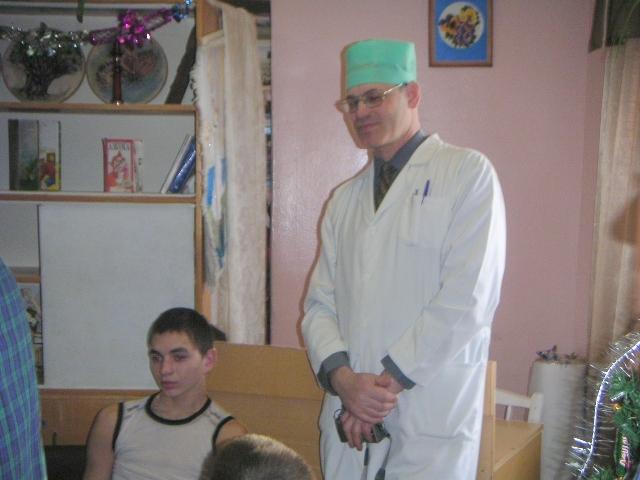 Hearing the story
We sang a few songs for them, and told them the story of Jesus.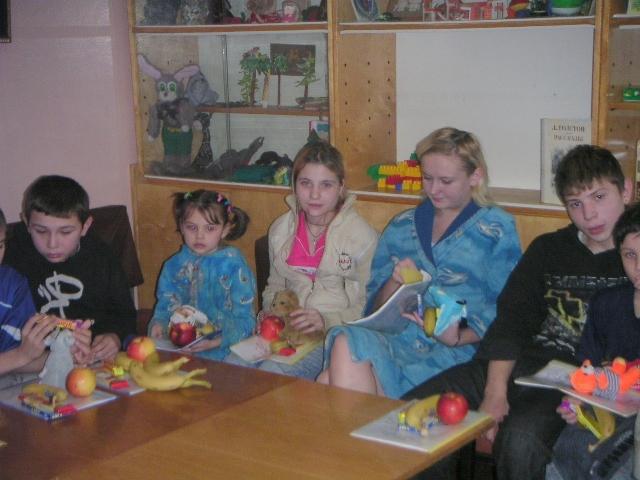 It's from the Bible
The nurse points out a Bible verse in the coloring book.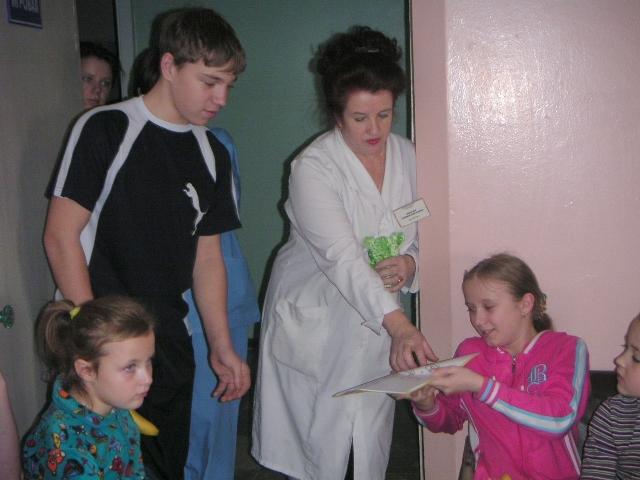 Thanks, Doc!
It was a rewarding experience for everybody. We made some good contacts, and the coloring books had the address of our church, so we pray that someone will come.