T-shirt day
On Wednesday, every camper wears an official camp t-shirt. This year, it says "I press toward the mark".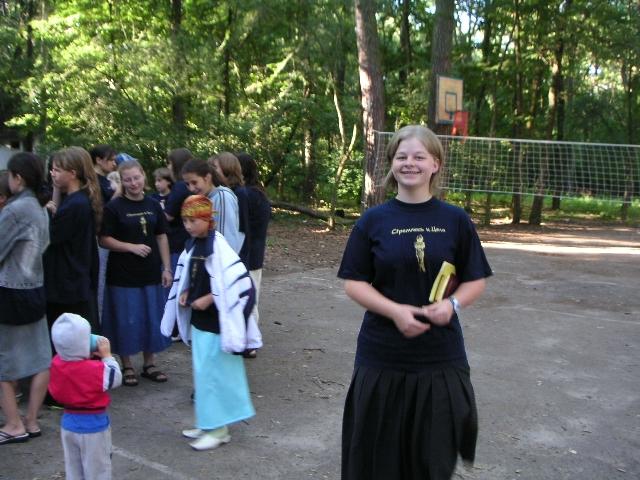 Group picture
All campers and counselors look good in their new shirts.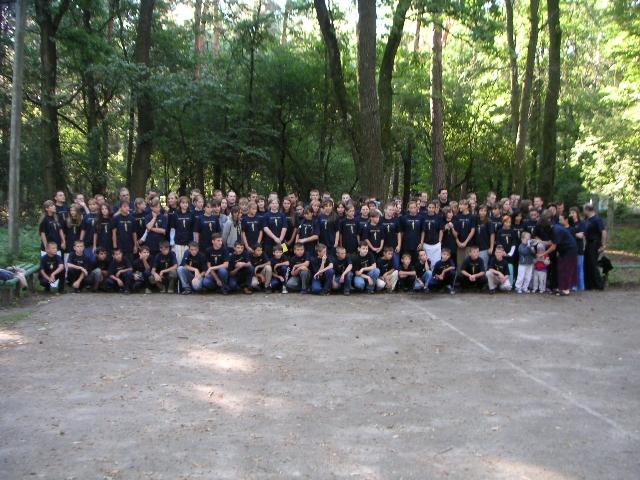 Alan and Misha
Alan made a new friend. Misha comes from a fine Christian family with 12 children.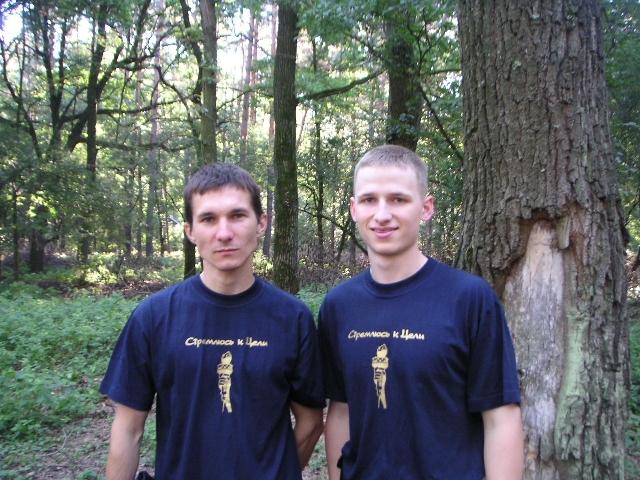 Shutterbugs
Missionaries like to take pictures.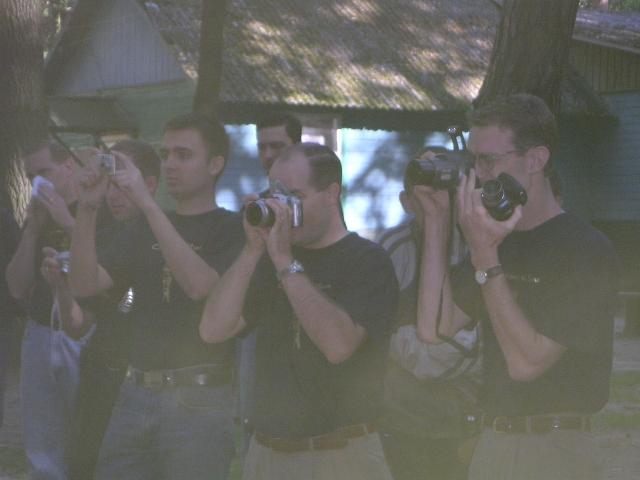 Bro. Ramos
My kids and I really enjoyed getting to know Luis Ramos from Mexico - the guest speaker for the week.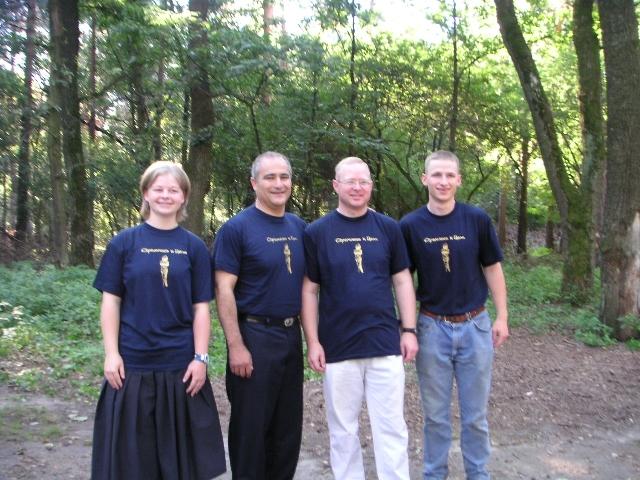 Clowning around
Alan and Mike put on clown masks to sing birthday greetings in morning chapel.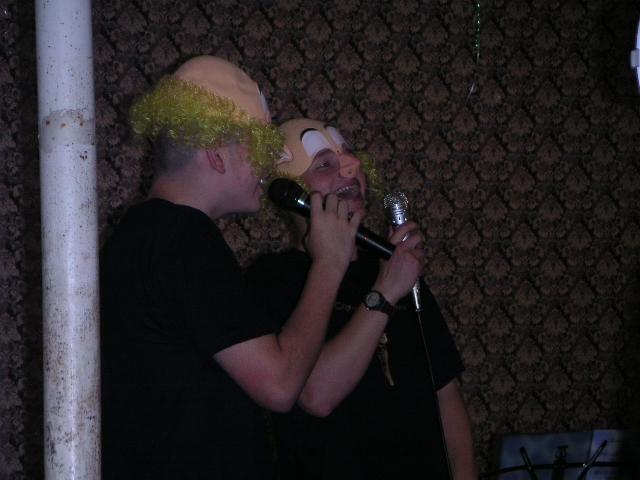 Special music
A church group from Crimea with a song.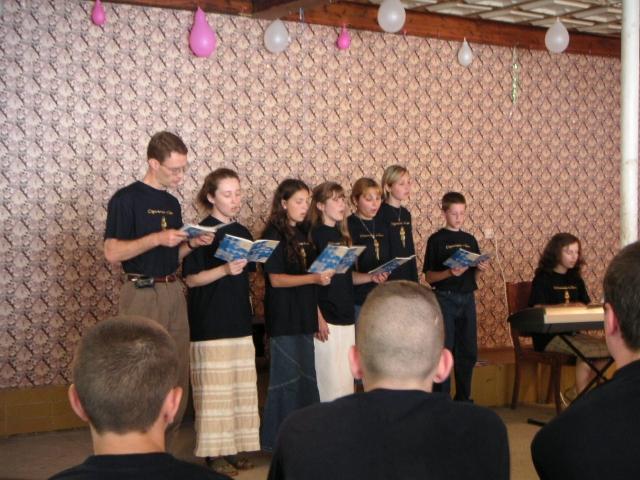 Water balloon toss
The teams compete for points. Who can throw it the farthest without breaking?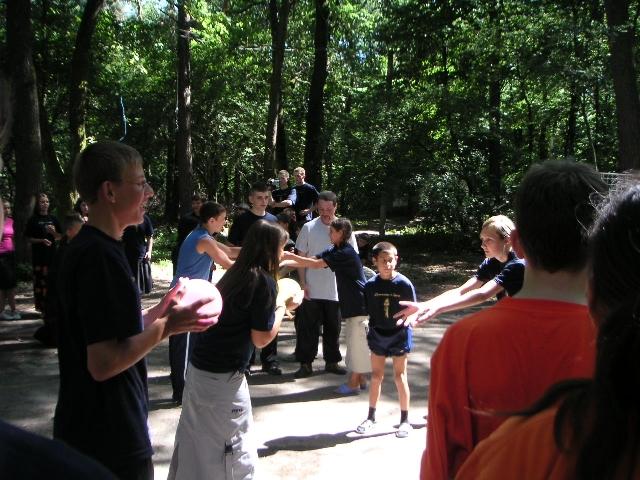 Easy does it
If he makes a wrong move, he'll be all wet.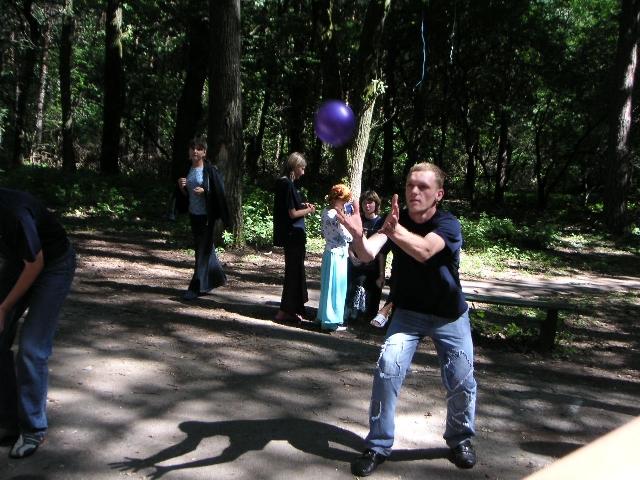 Camp director
Missionary David Sloan gives instructions for the day's activities.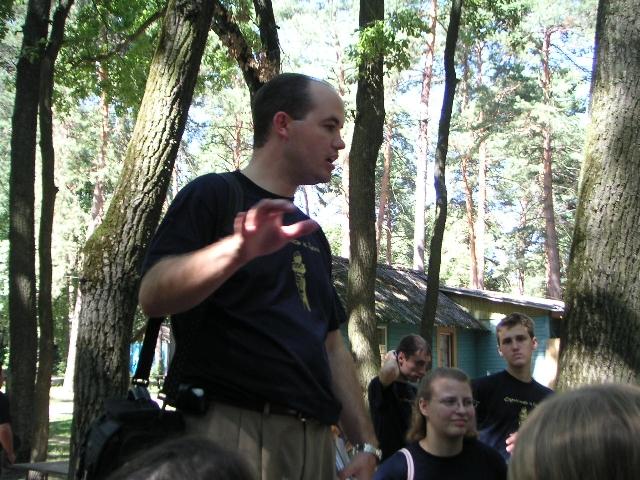 Furniture movers
Before and after every meal, the tables and benches have to be re-arranged. We use the same room for meals and preaching.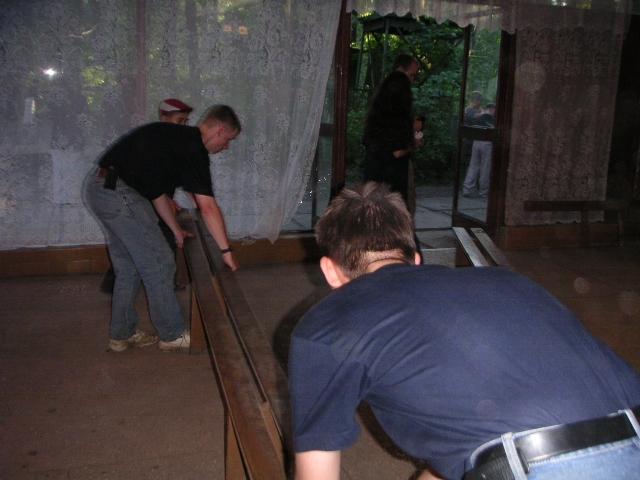 Banana game
If you can peel and eat a banana without using your hands, your team gets points! What a mess...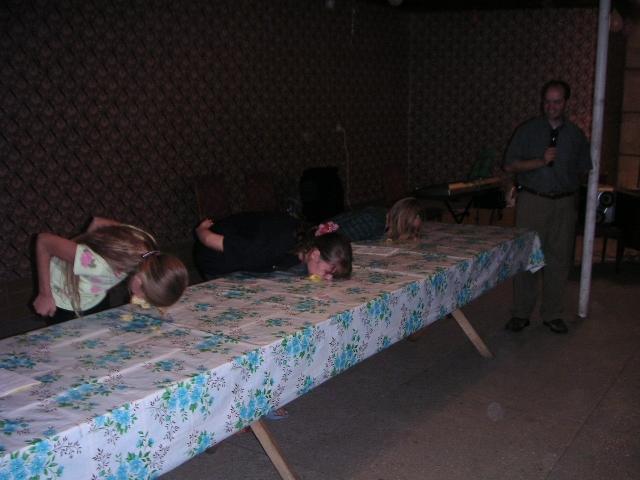 Sheet volleyball
The team has to work together to catch and throw the volleyball using only the sheet.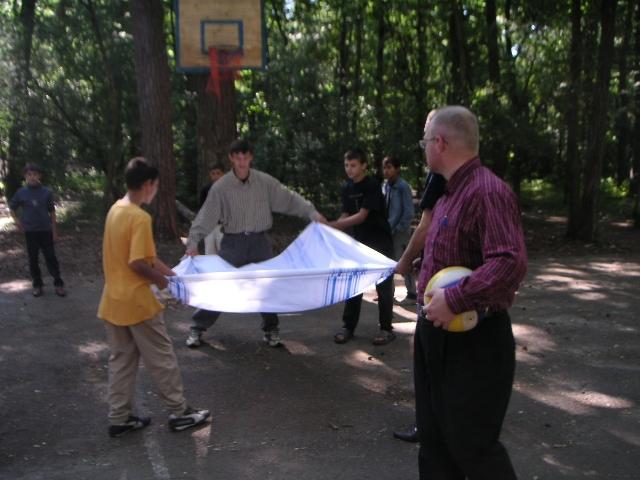 Good shot
It went so high, it touched the sky. Will it come down by the 4th of July?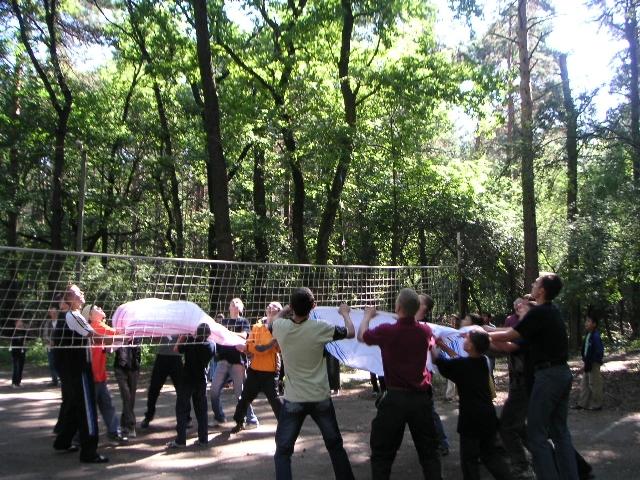 Teamwork
Girls can play this game, too!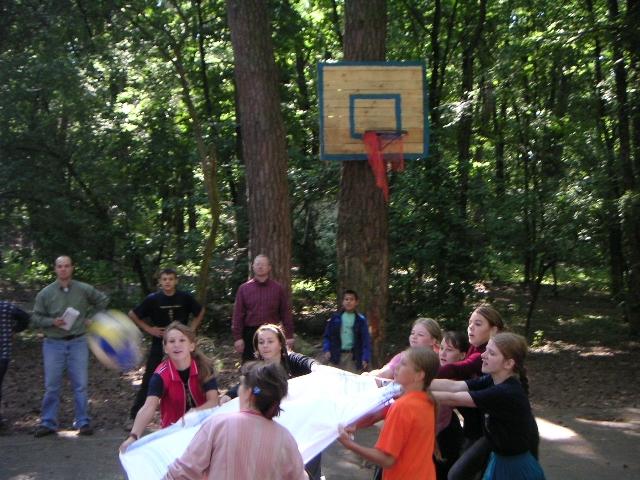 Youth workers
Men like this are molding the future of God's work in Ukraine.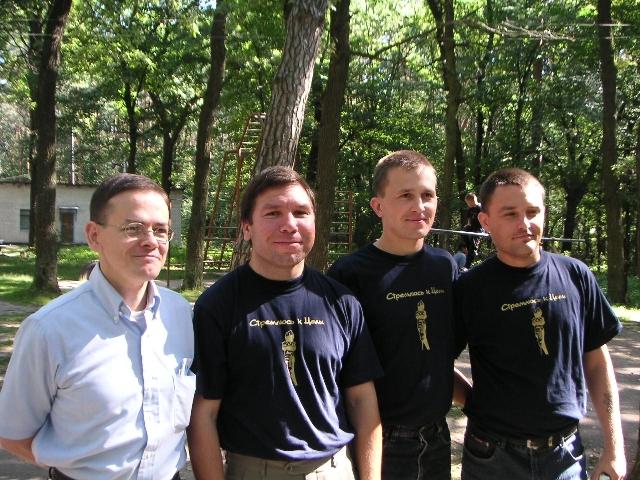 Keep in touch
We exchange contact information with our new friends.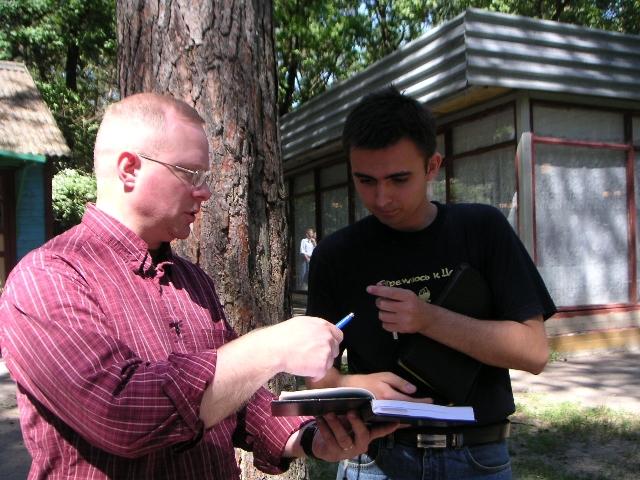 Close to nature
Finding a harmless little snake is part of the outdoor fun.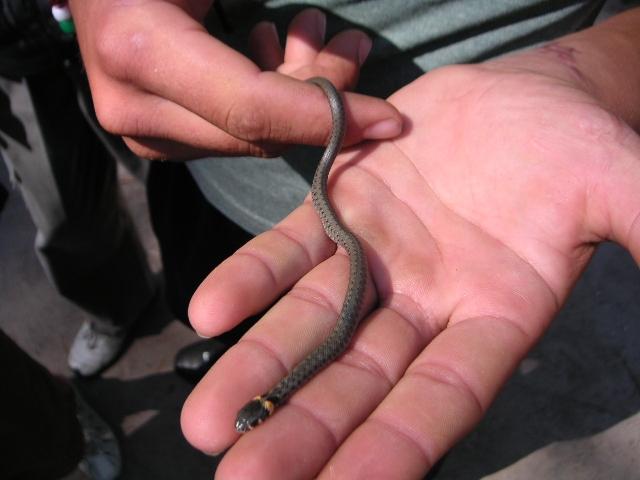 Fellowship
Quiet hour in the afternoon gives the counselors time to talk and to answer Bible questions.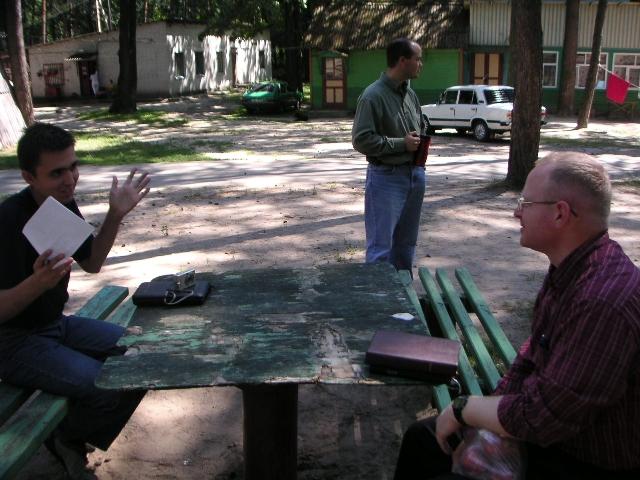 Take a bite
Can you eat an apple hanging from a string? Without using your hands? Blindfolded?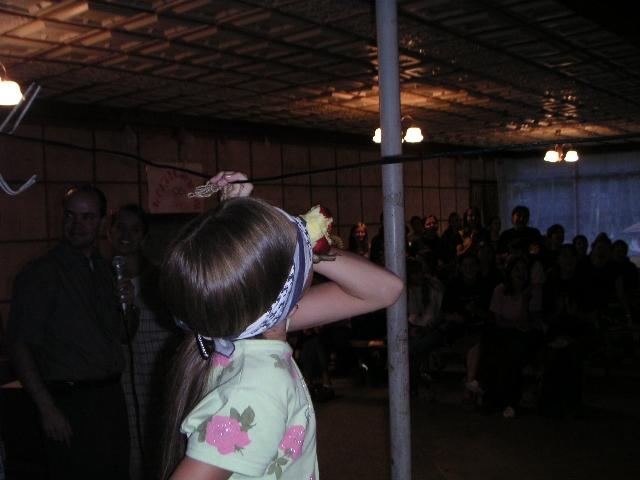 Youth choir
For the last evening service, a large group presented the special music.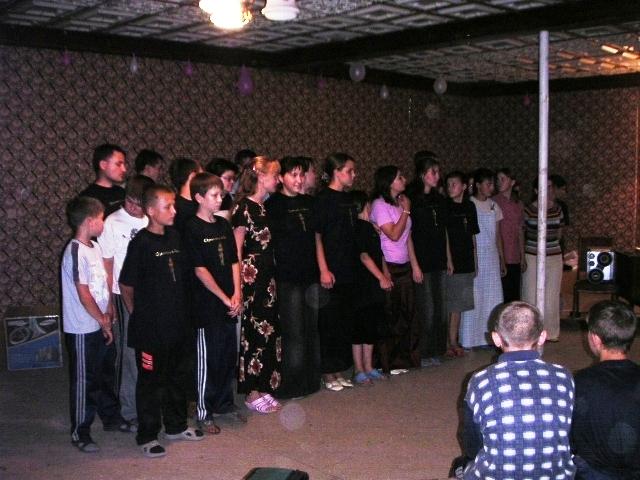 Preaching from the heart
Pastor Ramos gave many challenging messages about dedicating your life to God.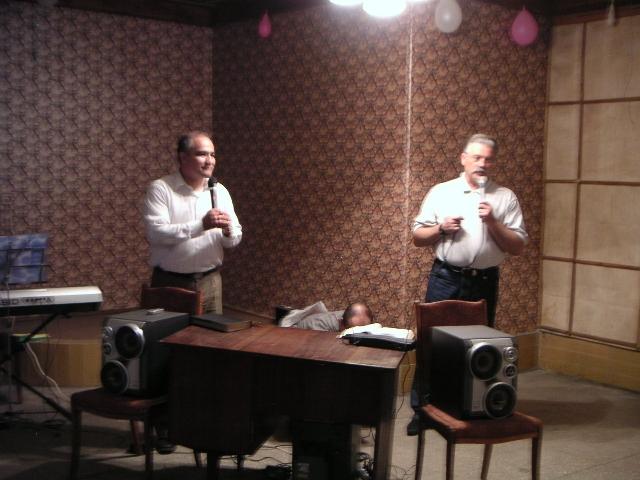 Wise counsel
Ukrainian pastors and youth workers spent lots of time asking Brother Ramos questions about the ministry.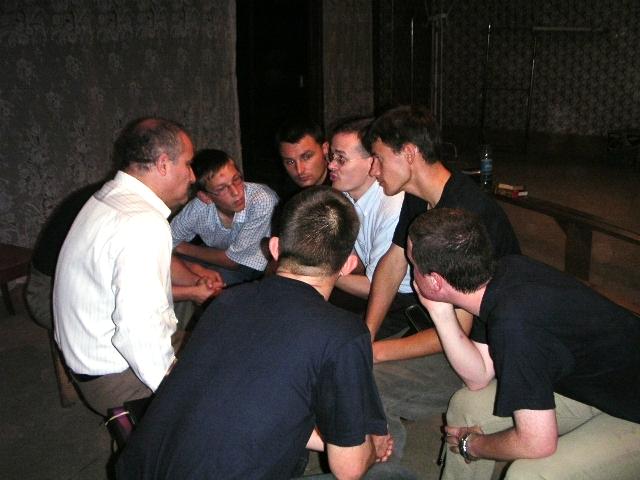 Godly advice
Pastor Ramos is also a national pastor on a mission field, so he knows what these men face every day.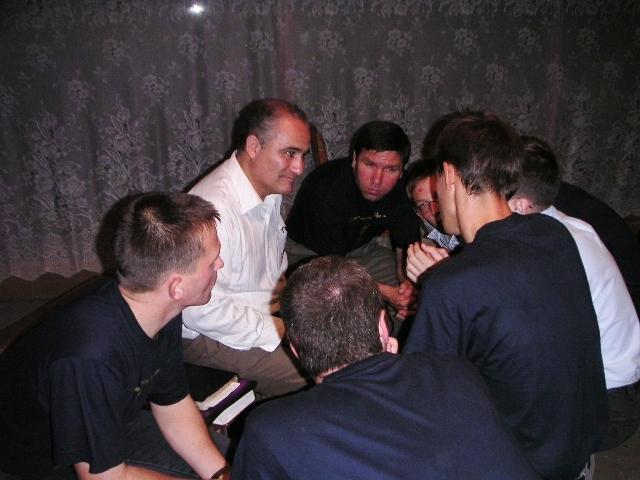 Sing along
After the evening service, the young people asked Alan to play their favorite songs. What a blessed spirit they had!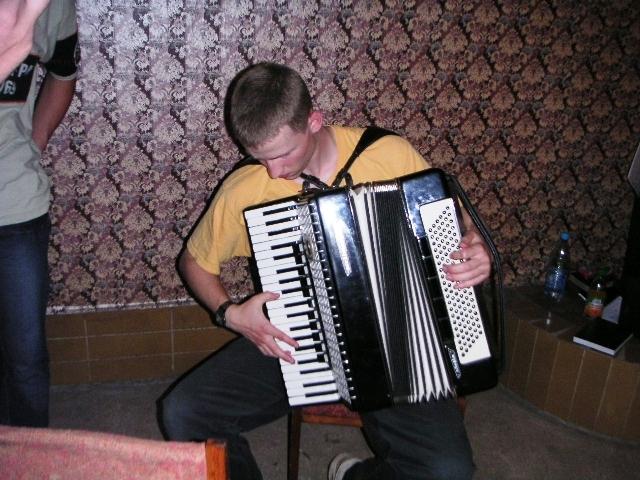 Play it again
They love the happy sound of the accordion.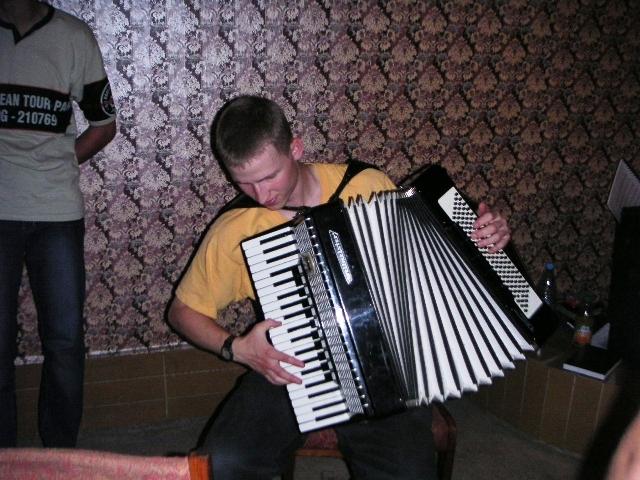 Packing up
It seems like we just got here, but the groups must head for home on Friday morning.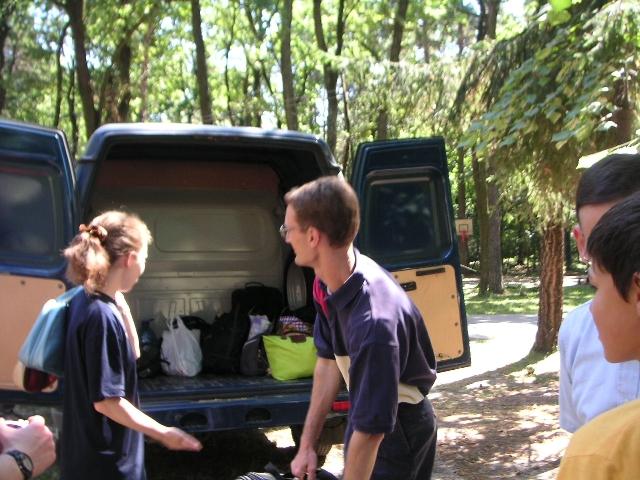 Going to town
Camp closed on Friday morning, but our train to Russia didn't leave until evening. Misha and his sister Elya volunteered to take us to Cherkassy and see the sights.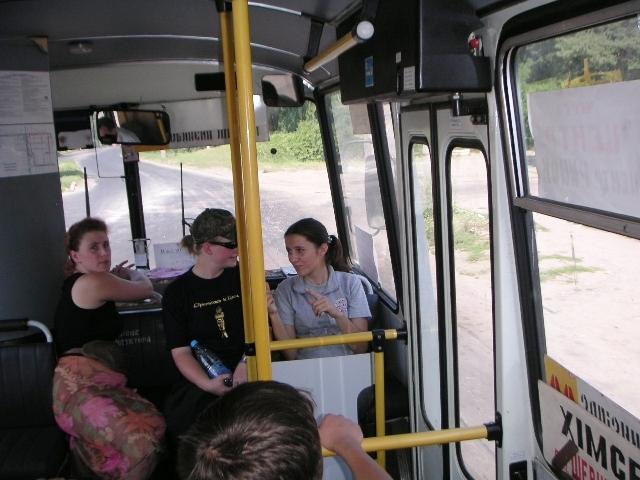 Down by the river
Cherkassy is Misha and Elya's hometown. It is located on the Dnieper River in central Ukraine, a few hours south of Kiev.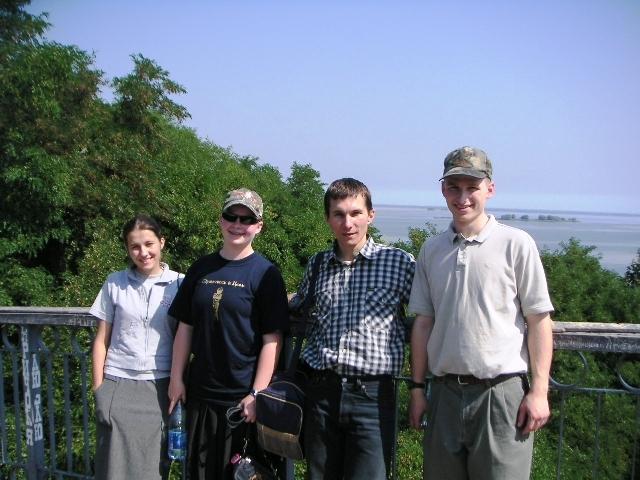 Sunny day
The weather was beautiful for a walk around town with our friends.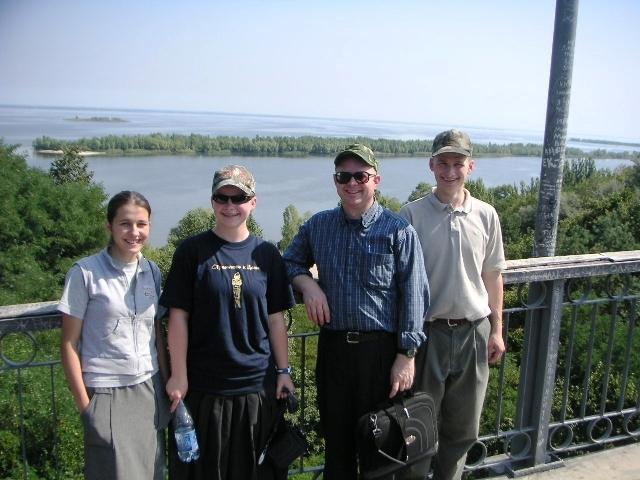 Supper
They brought us to a good pizza place to make sure we didn't leave town hungry.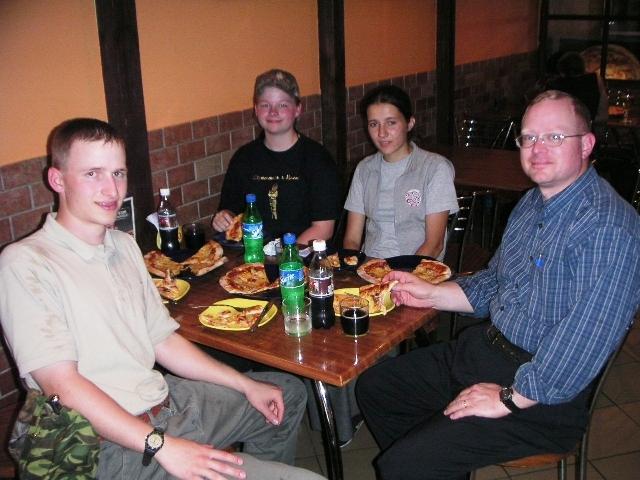 Train station
After walking for several hours, we were ready to rest for a bit while we waited for the train.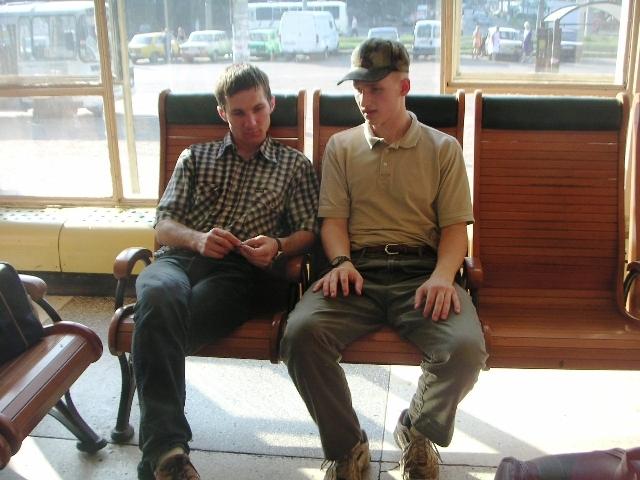 Riding back home to Russia
Even on the train, you need to make time to read your Bible. The week at camp was a spiritual battery charge for all of us.