Tree removal
A few of the trees would have been in the way of our volleyball area. They had to go!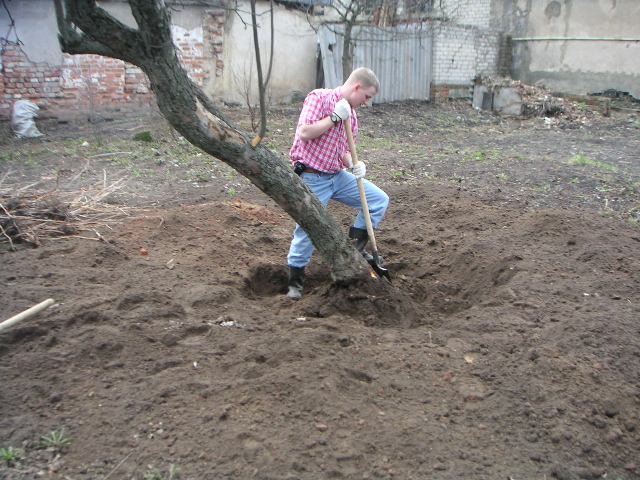 After digging around the tree, the roots were chopped until we could pull the tree out.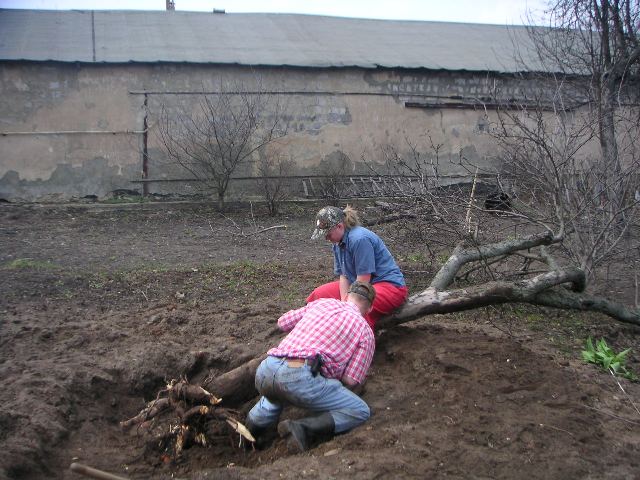 Digging continues around the roots of a second tree.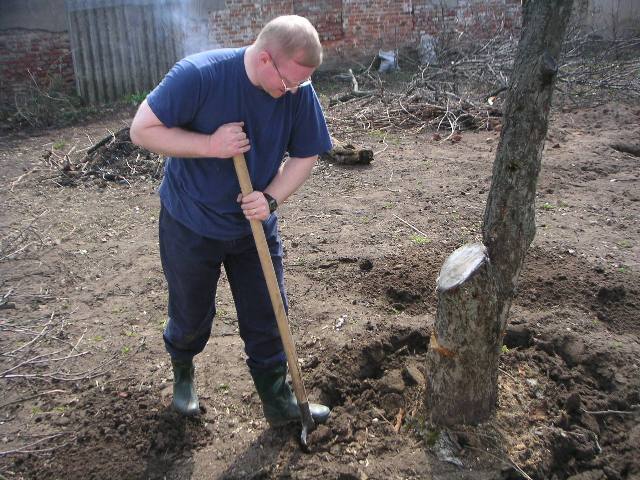 With most of the roots chopped out, we twist and pull until the tree breaks free.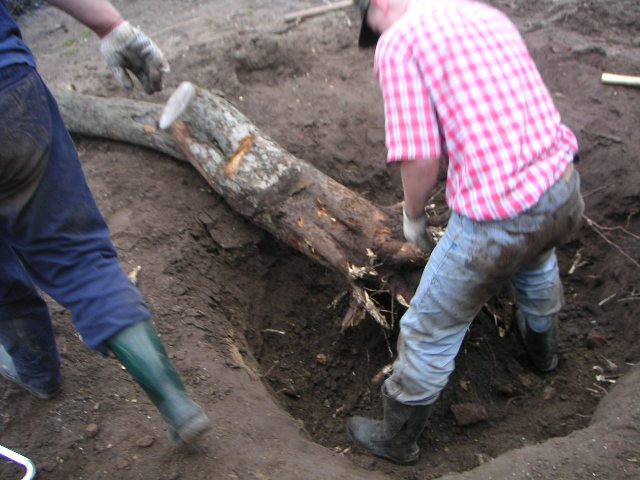 Two big trees and one small one are finally out of the ground and headed for the firewood pile.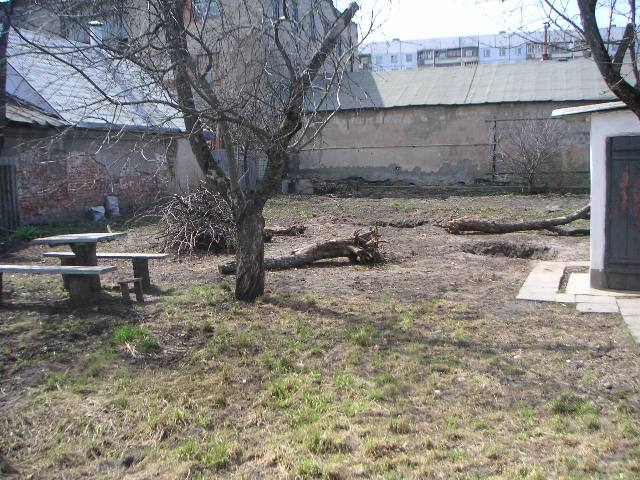 Planting grass
We decided to dig the entire yard one foot deep and turn over the soil to prepare for the grass seed.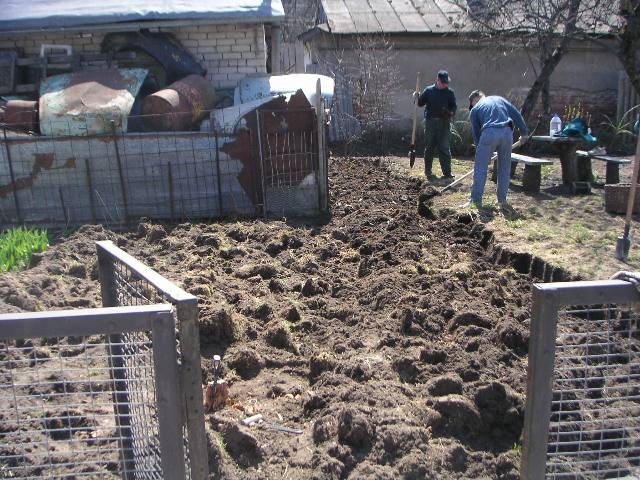 Stump removal
This old stump came apart piece by piece.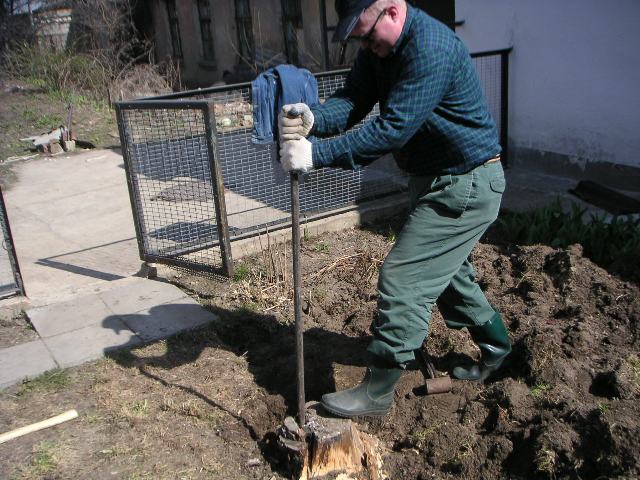 Planting grass
The digging progresses toward the back of the property.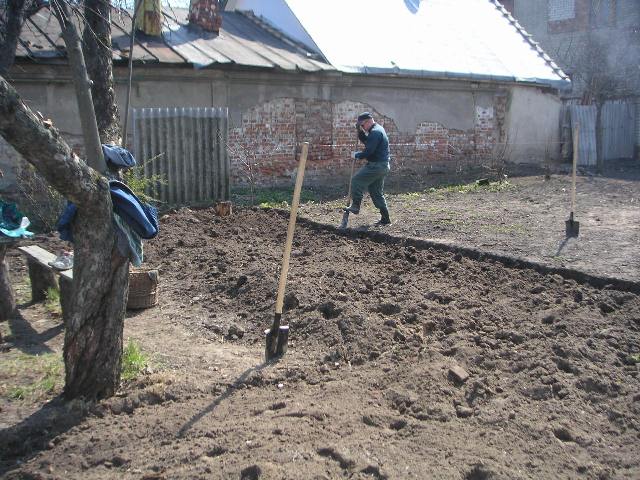 Digging and raking
As the ground is dug up, it is leveled with a rake.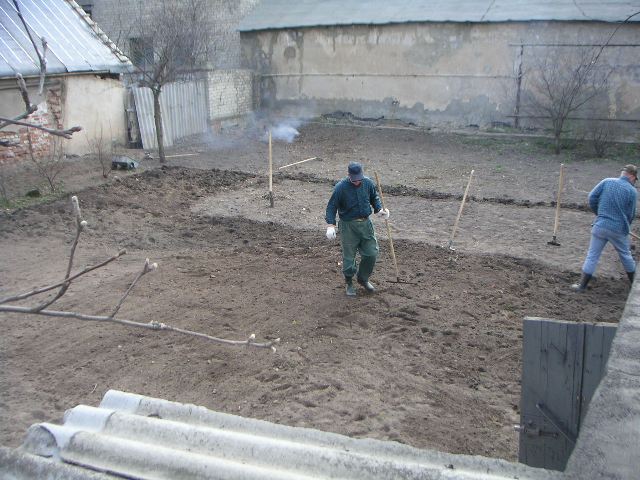 Ready for grass seed
The entire yard has had the soil turned over and it is raked level.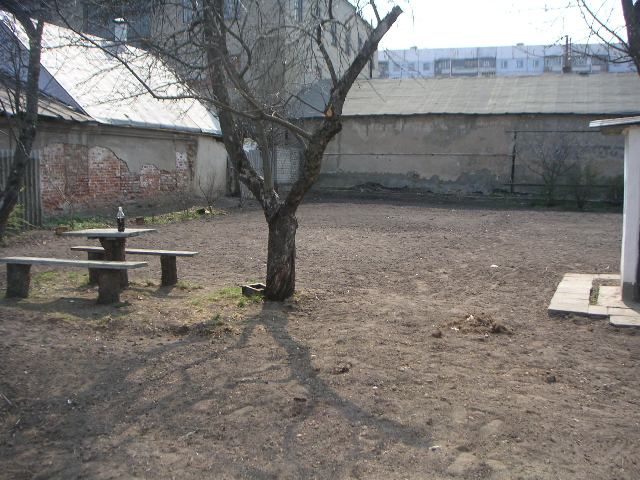 Planting grass
Top quality European grass seed is promised to give us a lawn "like a football field".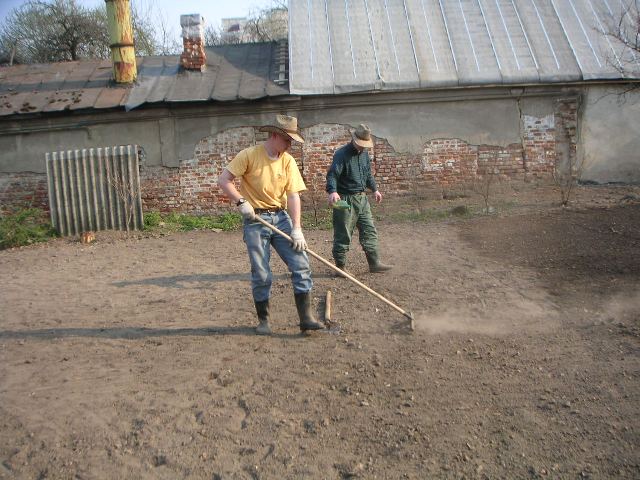 A green lawn
After a month of rain and sunshine, the grass looks great!