4th of July
We celebrated the 4th of July with a cookout!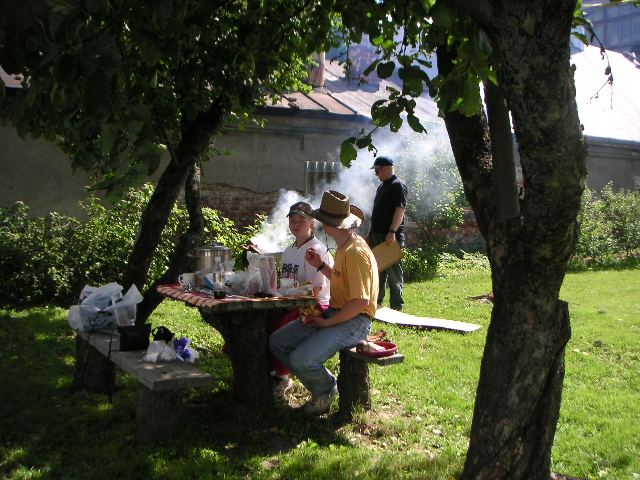 Volleyball
Plenty of room for good clean fun and fellowship.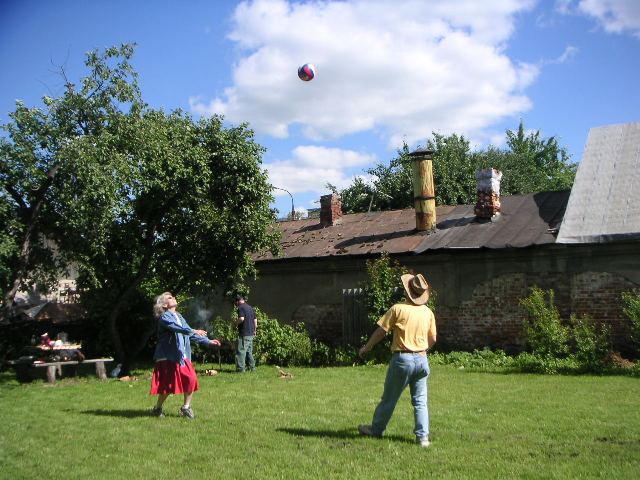 4th of July
Grilled meat over a wood fire is called "Shashlik".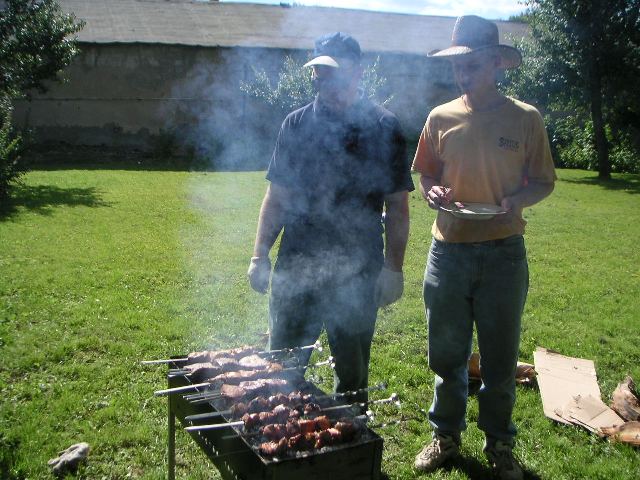 Made in the shade
A shady spot in the back of the yard between some apple trees.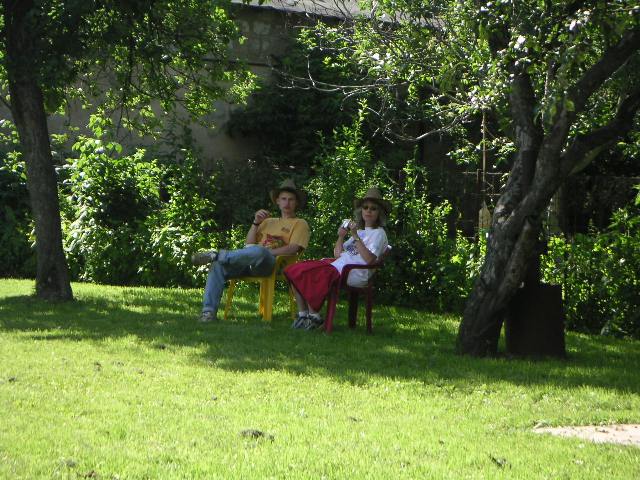 4th of July
The yard is a very private place to have our fellowship.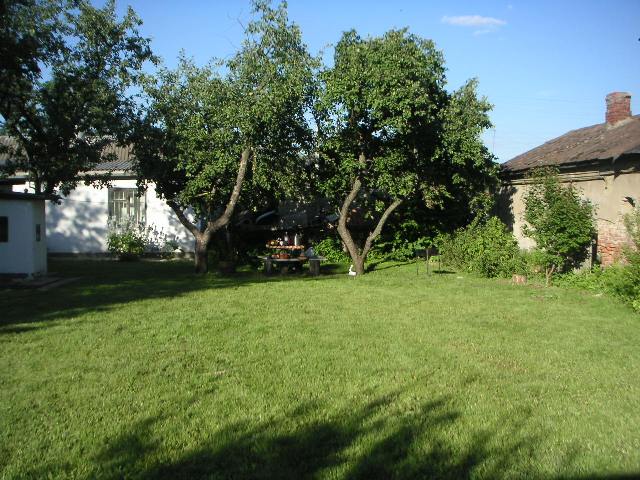 Kickball activity
We invited Mikhail to come over and learn how to play kickball with the young people. He has attended our Bible study.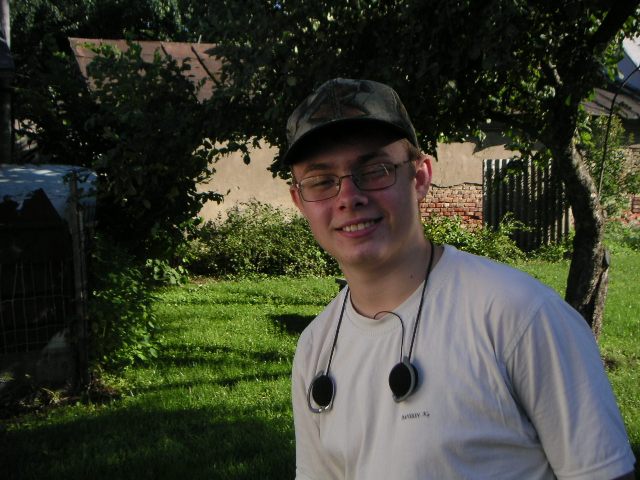 Mikhail helps mow the lawn to prepare for kickball. He had never used a lawnmower before.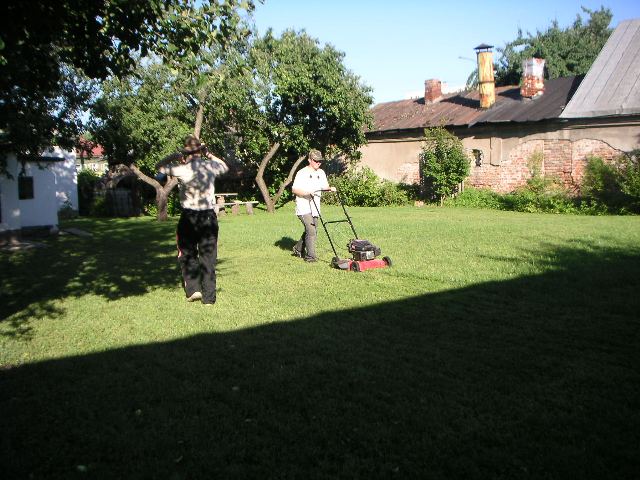 Irina arrives and is ready to learn about kickball. She has been studying the Bible with us for some time now.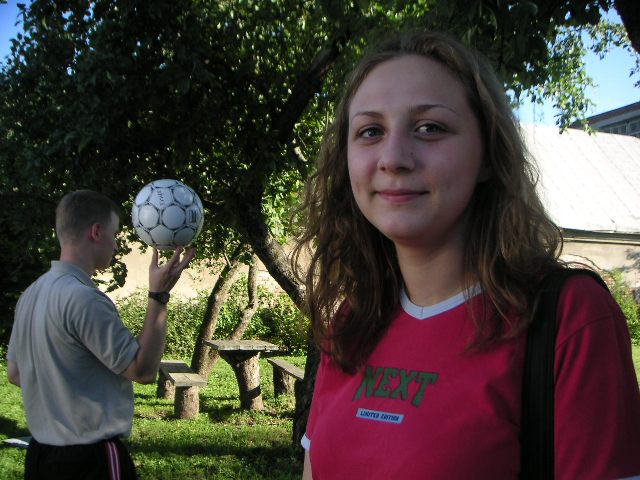 Ksenya started coming faithfully to our services a few months ago. She is ready to play kickball!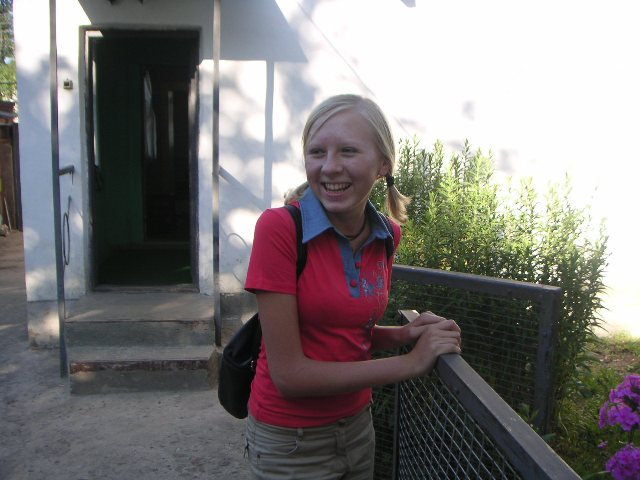 Ruth and Ksenya listen to Alan explain the rules of the game.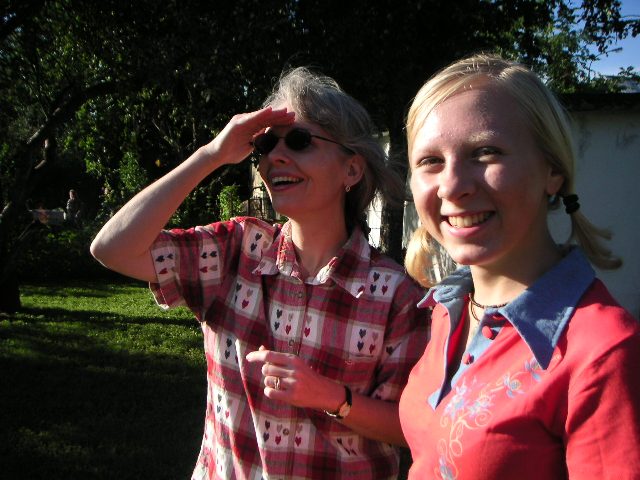 April pitches (or do you call it bowling?)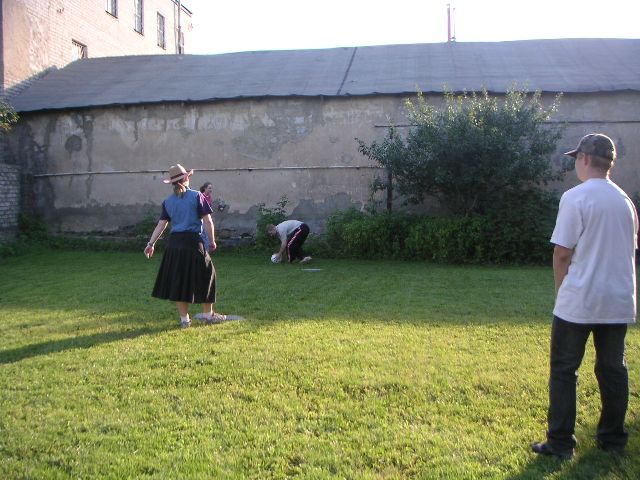 Action on the field! It's a high scoring game, and the kids really like it.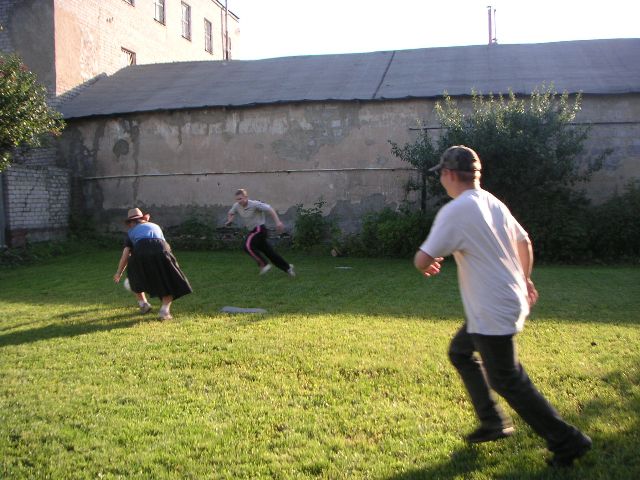 Refreshments after the game.