---

Russia is a country of 143 million people.
---
The European Plain, west of the Ural Mountains, is often referred to as European Russia.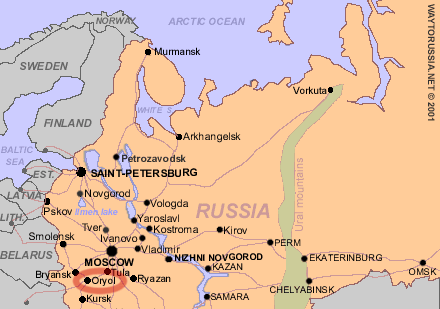 ---
Oryol, Russia (many times spelled Orel) is a city of 319,100 people located 382 kilometers (about 235 miles) south of Moscow. The Russian word Oryol means "eagle".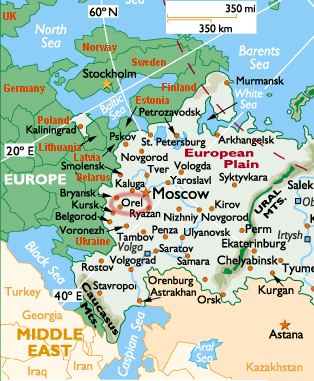 ---
Russia is divided into many regions, called oblasts. Oryol is the main city of the Orlovskaya oblast. There are 786,935 people in the oblast.